When it comes to cabinet installation, working with Platinum Woodworking is the best choice you could make for this process. In instances where you already have cabinets in mind, we will have no issue taking care of them for your home. You might be wondering, "why don't I just take care of my own cabinet installation?" And while you could do that, why not enlist the help of a professional who cares as much about your project as you do. Here are just a few of the benefits for choosing Platinum Woodworking for your next cabinet installation.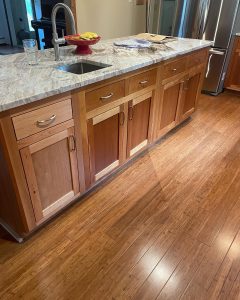 Get Professional experience
The prime reason to reach out for cabinet installation services is the sheer amount of experience that comes from Platinum Woodworking. With plenty of projects under our belt, we possess knowledge from past jobs that leads to us providing exceptional service. We are not trying to undermine your handiness, but there are certain techniques and in-and-outs that will help expedite this process so you can enjoy your cabinets even quicker.
Saves Money in the long run
Wait, paying someone to install my cabinets will actually cost less? Yes! Instead of having to go out and get the materials on your own dime and then install the cabinets, you will soon realize that you have gone pretty deep into your pockets for this project. And in the chance that something happens along the way and you do not like the result, you have to repeat the process again. With a professional, we have connections to get more affordable materials and get the job done right the first time.
Let's face it: do you really want to spend hours out of your already long day working on installing cabinets? That was a rhetorical question, of course, but the answer should be pretty obvious. This is our livelihood, something that we are incredibly passionate about and want to provide you with only the best service possible. So not only can you take a load off after leaving work, you can rest easy knowing that you are working with a company that values your visions and goals.
No matter the reason, you can rest easy when working with Platinum Woodworking for all your cabinet installation needs. Curious about our services? Head over to our contact page to get in touch with us about your next project!